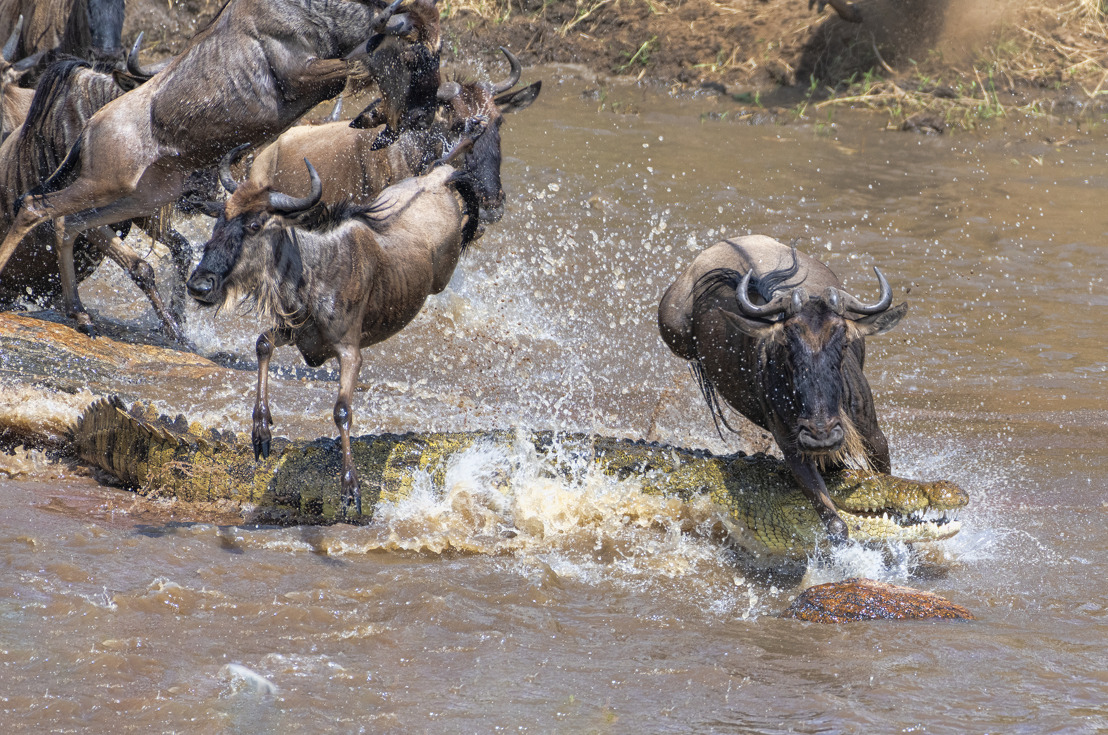 When FOMO Turns to Foe-MO
By Jeffrey Halley, Senior Market Analyst, Asia Pacific, OANDA
The buy everything FOMO herd finally experienced some emotional two-way price action overnight, as both gold and silver delivered a harsh lesson on the perils of short-term momentum trading. Gold collapsed by nearly 6.0% to $1912.00 an ounce, and silver fell 15.0% to $25.30 an ounce.
The culprit was a rise in US yields after a higher than expected US PPI, and ahead of an avalanche of bond issuance by the US Treasury shortly. Combined in a toxic mix with a mountain of fast money long positioning initiated above $2000.00 an ounce, the harsh lesson of running with the herd was laid bare. That is, while the entrance door would not look out of place at a Boeing factory hangar, the emergency exit door is tiny and poorly marked. When thousands of headless chickens try to leave at once, feathers will fly.
There remains the possibility that precious metals will not be alone in making the headless chicken run. Technical indicators suggest that the US Dollar continues to trace out a short-term bottom, notably against major currencies, and the Euro in particular. The same applies to stock markets around the world, notably Australia, Japan and the United States. The S&P 500 failing ahead of 3400 overnight, a level that proved impenetrable in February.
That is not to say that the great US Dollar rotation is at an end, or that the biblical migration of the wildebeests that we know as the global equity market rally is complete. Far from it, in fact. The world's central banks are still easing from here to eternity, monetary debasement continues apace, and the world's liquidity glut continues its quest for yield in a zero per cent world.
The risks are rising though, that a material correction to the buy everything rally is closer than we think. The critical ingredient could be the temporary rise in US yields. A correction, if it comes, is likely to be vicious, but short in duration. In the medium to longer-term, though, investors probably have little to fear. No matter how stubborn Covid-19 turns out to be to eliminate, the world's central banks' will have our back. We are going to need a good dose of inflation in the mid-2020s to get out of the whole mess, though.
In Asia today, attention will likely be focused down under, way down under. The Reserve Bank of New Zealand has announced its latest rate decision, leaving rates unchanged at 0.25%, but markedly increasing its QE target to NZD 100 billion. The return of Covid-19 community infection to New Zealand, after 102 days of freedom, gives today's announcement added poignancy.
The RBNZ has stated there will be no more rate cuts until 2021 but will add more stimulus as needed. It has also made passing remarks on the New Zealand Dollar rate. The New Zealand Dollar has looked quite vulnerable from a technical perspective in recent days. With the RBNZ letting doves fly, the Kiwi could be in for a tough day, especially given developments from yesterday.
Malaysia's GDP at midday today may give market's some food for thought. The YoY number is expected to show a fall 10%, but an outperformance could see the USD/MYR fall back to its recent lows around 4.1800.
The United Kingdom releases a swath of tier-1 data this afternoon, including GDP, the trade balance, Industrial and Manufacturing Production. The British Pound has failed badly across multiple days ahead of 1.3200 recently. Disappointing data could see GBP/USD fall through 1.3000 support and set up a material correction lower to the recent rally.
After last night's PPI data, today's US CPI will be closely monitored. The YoY headline is expected to come in at 1.10%. A higher reading is likely to see US yields move higher though. Given how nervous markets were about the rise last night, admittedly because the street is so heavily positioned the other way, it has the potential to spark more US Dollar gains, and possibly further retreats by equity markets and precious metals.
Equity markets are in retreat in Asia.
Equity markets are in general retreat in Asia this morning, following a soft session on Wall Street. An impending wave of US Bond issuance, and higher PPI data, saw US yields rise overnight, spooking stock markets. In the bigger picture, the double top at 11,220 on the Nasdaq, and the failure of the S&P 500 ahead of 3,400.00, are both causes for concern.
Those same concerns are being reflected in Asia, with US CPI data to come this evening. The Nikkei 225 is the region's outperformer, up just 0.15% thus far. The Kospi has fallen 0.25%, with Mainland China's Shanghai Composite and CSI 300 both down 0.90%. The Hang Seng has declined by 0.60%.
Regionally, Singapore and Kuala Lumpur are both down 0.60%, while in Australia, the ASX 200 and All Ordinaries have fallen 0.45%. The return of Covid-19 to New Zealand has seen the NZX fall 1.30% today and marks it out as the region's most vulnerable market this week.
Although the underlying drivers of the great bull market since mid-March remain intact, the technical picture across the world shows major stock markets showing topping patterns or failing at key resistance levels. A rise in US yields could be the catalyst for a long-overdue flushing out of excessive long positioning that has characterised the past few months. That will be no bad thing in the longer-term.
The US Dollar rises in Asia.
Short US Dollar positioning continues to have its nerves frayed in Asia, after the greenback made an impressive intra-day comeback overnight, lifted by higher US yields. The dollar index has risen 0.15% this morning to 93.76, and now has important resistance at 94.00 in sight. A daily close above 94.00 could be a signal that further Dollar short covering versus major currencies is imminent.
Of the major currencies, the two most vulnerable look to be the British Pound and New Zealand Dollar. The GBP/USD pair has failed badly ahead of 1.3200 resistance and has fallen back to 1.3030 overnight. Weak UK data this afternoon could see support at 1.3000 tested and has potential to extend losses to 1.2800.
The New Zealand Dollar has traced out a multi-day top at 0.6700 over the past month, and overnight, fell through 0.6580 after Covid-19 returned to the country and its biggest city entered a new lockdown. A dovish RBNZ today, who also mentioned the currency, has added to the gloom. NZD.USD has fallen 0.35% to 0.6550 today. Should Covid-19 not be contained in Auckland, the government has signalled further national restrictions are imminent. The NZD/USD has support at 0.6500 initially, with critical support at 0.6370, a triple bottom and also the 200-day moving average (DMA). Covid-19 developments have the potential to set in motion a material fall in the New Zealand Dollar.
Elsewhere, the USD/JPP pair has traced out a series of higher daily lows, grinding higher to resistance at 106.70 today. Further gains signal a move to the 100-DMA at 107.25 and then 108.00. EUR/USD failed ahead of 1.1800 overnight and sits at 1.1720 this morning. A failure of support at 1.1700 suggests that losses could extend possibly as far as 1.1500.
Asian currencies have retreated today as well, with most regional currencies and the Chinese Yuan, lower by 0.15% versus the Dollar.
Although the pillars of the great US Dollar rotation remain; the debasement of the Dollar via endless quantitative easing, and lower for longer negative real yields; the short Dollar trade has become crowded. Heavy bond issuance and unproven inflation fears look increasingly likely to provide the catalyst for the culling of the short-Dollar herd in the near-term.
Oil continues to eat cake by the ocean.
Oil market's long summer holiday continues, with oil retreating overnight, but still range-trading in the bigger picture. A stronger US Dollar was the catalyst for oil to ease overnight. Brent crude fell by 1.0% to $44.50 a barrel. WTI fell 0.75% overnight to $41.50 a barrel.
A fall in US API Crude Inventories by 4.4 million barrels, the 3rd sizeable weekly fall in a row, has supported prices today, both contracts rising by around 20 cents a barrel. Official US Crude Inventories are also expected to fall this evening, by 3 million barrels, which should support prices. However, despite the enormous falls in inventories over the past few weeks, the data has not been enough to shake oil out of its monthly trading ranges. A stronger US Dollar will also partially negate any headline inventory fall.
Both contracts look set to continue in much the same vein. Brent crude has resistance at $46.00 a barrel with nearby support around $44.00 a barrel. A failure could induce further losses towards $42.00 a barrel. WTI has struggled near $43.00 a barrel, and failure through $41.00 a barrel could see a further correction to $40.00 a barrel.
Even if the worst scenario plays out, though, both contracts will merely have moved to the lower end of their monthly trading ranges. That is not a material cause for concern in itself. Oil is of investors radar, with the FOMO crowd licking wounds elsewhere. The long summer hiatus looks set to continue for a while yet.
Gold collapse exceeds expectations.
Gold and silver collapsed overnight, as the long precious metals FOMO herd suffered an aggressive culling of numbers. Gold fell by 5.70% from $2028.00 to $1912.00 an ounce. Silver fell by a gigantic 15.0% to $24.80 an ounce. Both metals were wobbling overnight as longs got nervous, with higher US yields and a stronger greenback administering the coup de grace.
Trading has been volatile in Asia. Both gold and silver initially posted impressive gains as the buy-the-dip herd tentatively remerged. That rallies were soon snuffled out though as the US Dollar continued to strengthen in Asia, suggesting the buyers were fast money with little tolerance for pain. Gold has now fallen another 1.10% to $1891.00 an ounce, and silver is 2.25% lower at $21.6600 an ounce.
The fall in gold has exceeded my wildest expectations, which were around $1940.00 an ounce. If nothing else, it highlights just how much fast money had entered the long gold trade above $2000.00 an ounce. Both gold and silver are notorious for gut-wrenching corrections, even in bull markets, and so it seems to be playing out today.
The price action is suggestive that longer-term buyers are not out in force at these levels, likely waiting for lower prices still. With US yields and the US Dollar moving higher, with more gains likely, that strategy will probably pay dividends for the rest of the week. Gold and silver price action will be dominated by bottom picking fast money, that heads for the exits just as quickly.
Gold's intra-day low at $1881.50 an ounce provides initial support. However, beyond there, I can see no material support until the $1800.00 an ounce region. Silver has fallen through $24.0000 an ounce and could potentially target $22.0000.
Like a Dirty Harry movie, bullish gold investors will have to decide if they have a short-term horizon, in which case, "do you feel lucky, punk?" Or, whether from a long-term horizon, being greedy over another $50.00 an ounce, is worth missing a material dip. Such is the nature of human psychology in trading and investing.
I note that US interest rates may tighten in the near-term but are going to be on the floor for years. Similarly, the galactic amounts of quantitative easing globally are set to continue and are unlikely to be positive for fiat currencies. Gordon Gecko was incorrect when he said, "greed is good," its only good some of the time.

Jeffrey Halley Senior Market Analyst, Asia Pacific, OANDA

Melinda Earsdon Global Head of Public Relations, OANDA
The contents of this email are for general information purposes only and do not take into account your personal circumstances. This is not investment advice or an inducement to trade. The information shared is for illustrative purposes only and may not reflect current prices or offers from OANDA. Clients are solely responsible for determining whether trading or a particular transaction is suitable. We recommend you seek independent financial advice and ensure you fully understand the risks involved before trading. Leveraged trading is high risk and not suitable for all. Losses can exceed investments.
In accordance with the General Data Protection Regulations (GDPR) your email address is only being used by us to send you market commentary and your information will not be passed on unless I have your consent or am required to do so by law. If you don't want to receive these updates any more, either unsubscribe reply to this message stating so and your details will be removed. Alternatively, you can unsubscribe using the link below.
Opinions are the authors; not necessarily that of OANDA Global Corporation or any of its affiliates, subsidiaries, officers or directors.