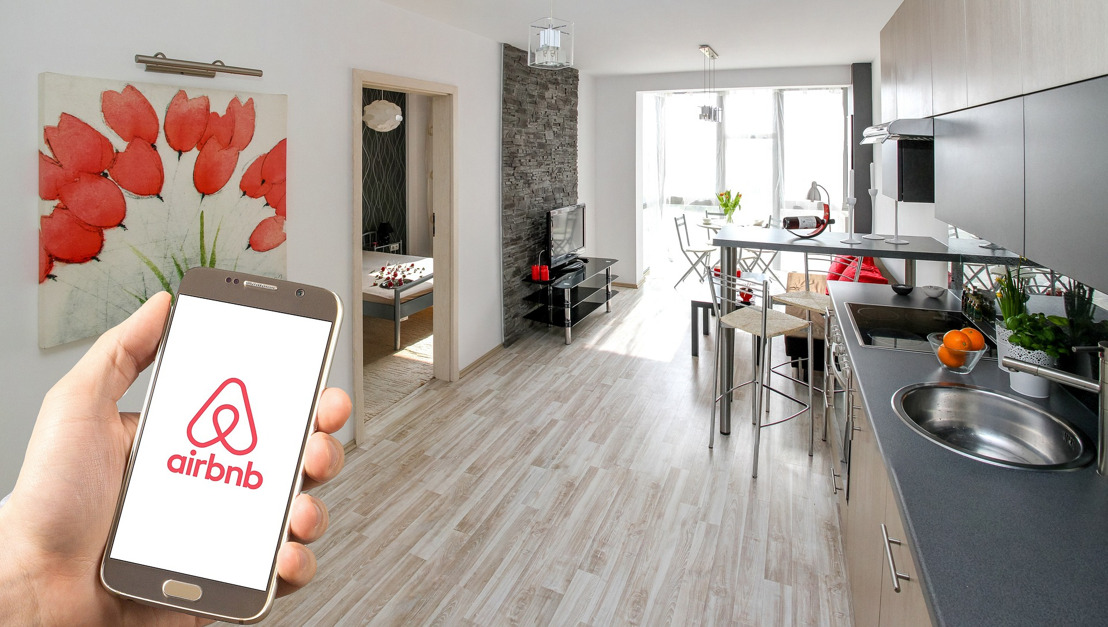 Airbnb Becomes Its Own Fomo Superhost
By Jeffrey Halley, Senior Market Analyst, Asia Pacific, OANDA
Another day, another US IPO with 100% gains. Following DoorDash on Wednesday, yesterday it was AirBnB's turn, its shares doubling on the day, and finishing with a market cap of over $100 billion. If nothing else, it highlights how keen retail investors are to grab a slice of the 2021 vaccine-led recovery action at any price. At least AirBnB has a quarter of profits to justify the valuation, although looking at how full my domestic flights were to and from Bali last week, I do not doubt that the pent tourism demand out there is exponential.
Bitcoin, which readers will know is so beloved by me, is looking as staid as Christmas party in Zurich on a Sunday night, compared to the US IPO market. I am seriously contemplating changing my name to TheVoiceOfReason.com and listing myself. I think I'm worth a billion, although suggesting to Mrs Halley this morning that I am priceless, was met with peels of laughter.
Back in the real world, a strange and foreign place, little understood by financial markets in 2021, things weren't quite so rosy. Germany's ZEW outlook outperformed as the Germans performed their own, more sedate version of the vaccine recovery beloved by the FOMO gnomes of Wall Street. The European Central Bank left rates unchanged at -0.50%, but increased bond buying targets via their pandemic emergency programmes and announced more TLTRO's for 2021; precisely what the market had predicted.
Chairperson Lagarde was suitably cautious on the economic outlook, with Covid-19's second wave in Europe threatening the near term recovery and requiring immediate action by the ECB, even if the medium/long-term outlook looked rosier. Ms Lagarde made passing reference to the Euro, but its gained versus the US Dollar are not reflected on a trade-weighted basis. Euro shrugged on the ECB, finishing the day 0.46% higher versus the greenback, which had a tough day at the office.
Nerves were fraying in the real world as well in the United States. With Senate Republicans digging their heels in over state aid in any proposed fiscal stimulus package, zero progress was made overnight. Initial Jobless Claims also spiked to 853,000 for the week, a worrying acceleration of the deterioration in jobless claims' trajectory over the past month. Although Manufacturing Jobs held up nicely, government jobs post the census and election fell, as did services. With no stimulus progress to offset the end of government programmes on December 31st, and Covid-19 undermining employment, markets were spooked, with US equities easing except for the tech-heavy Nasdaq, and US yields falling across the curve.
Currency markets clearly believe a deal will be done and regard the vaccine-led 2021 recovery as the bigger story. Even as domestic US markets turned defensive, the US Dollar fell overnight with cyclical currencies notable outperformers. That sentiment was probably assisted by imminent FDA emergency approval of the Pfizer/BionTech Covid-19 vaccine in the US, possibly as soon as today.
Brexit, the reality TV show that has gone on a few seasons too long, has the potential to cause fireworks today and on Monday especially. Instead of saying yes to the dress, Britain and the European Union seem intent on saying yes to the mess. Neither side seems willing to cross the spread to get a trade deal done, with posturing on both sides. Sterling remained under pressure overnight, GBP/USD easing 0.80% to 1.3280.
Sunday is the deadline for negotiations, and although deadlines have come and gone previously, this one looks to be the absolute last throw of the dice. With financial markets having bought Sterling for months on the assumption a Brexit trade deal would be completed, the risk is that may have been a false hope. I sense that the market is still clinging to that conviction and has not yet materially thrown in the towel. That could well change on Sunday, meaning that Monday morning in Wellington New Zealand when currency markets open in the wee hours, could be emotional. My expectation on a negative outcome is that GBP/USD will start trading in New Zealand on a 1.20 handle.
The US has been busy on the geopolitical front as well. It has announced sanctions on Nato partner Turkey, over its procurement of a Russia air defence system. Additionally, the US Federal Communications Commission ordered the removal of Huawei equipment from telecommunications carriers in the US and is reviewing China Telecom(Americas) Corp's permission to operate in the United States. After China yesterday, halted visa-free access to Hong Kong and Macau for US diplomatic passport holders. The fallout is mostly being seen in China stock markets today and won't be enough to derail the global recovery trade momentum. Nevertheless, with President Trump as busy as ever on the sanctions front, US-China relations will be colder than a vaccine storage fridge when President-elect Biden takes office.
The data calendar is second-tier in Asia today, but picks up the pace notably next week, with heavyweight China data and a plethora of regional central bank meetings. Asian markets appear to be content to continue the weaker US Dollar theme, with equity markets having a position adjustment look about them as the week draws to a close.
China equities sink on geopolitics.
The US session was a mixed one, with a lack of stimulus progress eroding the S&P 500 and Dow Jones, which fell 0.12% and 0.21% respectively. The Nasdaq benefited from IPO fever and as legacy rotated into working from home, finishing 0.55% higher.
In Asia, new US restrictions on China telco companies have seen Mainland markets retreat today, as the reality strikes that relations between the two superpowers are as bad as ever. the Shanghai Composite and CSI 300 have fallen 1.10%. However, Hong Kong has eked out a 0.30% gain.
Japan has fallen 0.55% inline with S&P 500 and Dow Jones, although the tech-heavy Korean Kospi has risen 0.80%, mirroring the Nasdaq. Australian markets have followed Wall Street lower, the All Ordinaries falling 0.40%, and the ASX 200 falling 0.60%.
Regional Asian markets have shrugged off the malaise though, with the vaccine recovery story playing out there as the week ends. Notably, financial sector stocks have led Kuala Lumpur to a 1.60% gain, led by Malaysian Bank, and Singapore higher by 0.50%, led by DBS. Manilla has jumped 1.90%, with Bangkok 0.40% higher, with Jakarta and Taipei flat for the day.
The mixed day in Asia appears to reflect a soup of position adjustment, geopolitics, Wall Street's lead and a shift to recovery potential in previously underperforming regional markets. Next week, a dovish FOMC will continue to back-stop asset prices globally, and any negatives today are likely to be noise and dips to buy, not a structural turn in sentiment. Ultra-loose monetary policy is the one ring to rule them all.
Currency markets market to the recovery beat.
Currency markets have ignored the noise in equities overnight, as is their want of late, and have shifted up a gear in the vaccine-led recovery trade. That meant selling the US Dollar, which had a torrid session, the dollar index falling 0.30% to 90.65, just above critical support at 90.50. The greenback has continued edging lower today in Asia, the dollar index easing to 90.65.
Most of the outperform was due to the Euro, which rose 0.45% post-ECB, to 1.2140. The single currency is now threatening resistance at 1.2180, which will open up further gains to 1.2250 initially with a medium-term target of 1.2550. The Swiss Franc and Japanese Yen also enjoyed positive sessions, with USD/JPY falling to 104.00. USD/JPY has strong support at 103.70, and failure opens up deeper losses t0 103.20.
The cyclical Commonwealth currencies are where the recovery trade has really manifested itself. USD/CAD fell 0.60% to 1.2740, NZD/USD climbed 1.10% to resistance at 0.7100, and the AUD/USD leapt 1.25% to 0.7535. Notably, AUD/USD has risen another 0.30% to 0.7560, targetting further gains to 0.7800 initially. The NZD and CAD both remain at their overnight highs and are also poised for more gains. As a proxy to China and world growth, all three commonwealths are now strongly signalling further US Dollar weakness ahead. AUD/USD, in particular, has a clear road ahead to the 0.7800 regions.
In Asia, regional currencies have moved modestly higher this morning. Although less frantic than the commonwealth currencies, they remain at or very near multimonth highs versus the greenback. USD/MYR has fallen to 4.0540 today, just above support at 4.0500. A weekly close below 4.0500 signals a move below 4.0000, targetting Ringitt gains to 3.8500 in Q1 as the cyclical recovery trade lifts previous underperformers heavy in non-tech industries.
Brexit has ensured that Sterling has moved to its own beat, hemmed in a volatile 1.3200 to 1.3500 range by Brexit headlines. The market remains heavily long Sterling, and if Sunday's deadline passes with no deal, Sterling could well fall below 1.3000 very quickly on Monday.
As stated previously, currency markets have been consolidating for some time in preparation for further gains across the board against the US Dollar. The action in the G-10 space overnight is signalling that that time is drawing near.
Brent crude breaks $50.00 a barrel.
Like currency markets, oil markets continued piling into the global recovery trade overnight, with both Brent crude and WTI powering to 18-month highs. Brent crude rose 2.75% to $50.40 a barrel, and WTI leapt 2.80% higher to $47.95 a barrel.
Having shrugged off the enormous rise in US crude inventories on Wednesday, and ignored the fiscal stimulus stalemate in Washington DC, oil markets now have an undeniable bullish momentum. In all likelihood, a structural low in Brent below $40.00 a barrel has now traced out, with further price gains ahead.
Brent crude has resistance at the overnight highs around $51.00 a barrel, with a medium-term target of $54.00 a barrel. Support lies at $48.00 and $47.00 a barrel, with only a failure of the latter delaying the rally. WTI has resistance between $47.70 and $48.00 a barrel, followed by $48.60 a barrel. A move higher through %50.00 a barrel signals more gains to $55.00 a barrel in Q1. Only a fall through $44.00 a barrel delays now.
OPEC+ discipline may become an issue if the rally in prices continues rapidly, but this shouldn't become an issue until the first review meeting at the end of January.
Gold consolidates after a torrid week.
The whipsaw price action in gold across the week appears to have run its course, with gold easing by 0.20% to $1836.50 an ounce overnight. It remains unchanged in Asia as investors attention remains focused in other asset classes. Following Monday's equally dramatic rally, Wednesday's dramatic fall appears to have culled the short-term positioning late to the trade, leaving gold more balanced at these levels.
Gold appears to be following the direction of the Nasdaq more closely then the other US stock markets, and more downside pain could occur if the Nasdaq finishes lower this evening. In the bigger picture, though, the thesis remains the same. Gold traced out a structural low last week at $1760.00 an ounce, the 50% Fibonacci of the March to September rally. Only a close below that level signals a deeper correction.
Gold has support at $1820.00 an ounce, followed by the 200-day moving average (DMA) at $1809.50 an ounce. Gold has resistance at $1850.00 an ounce, followed by the 50-DMA at $1875.00 an ounce. From here, gold is likely to trade in a choppy $1820.00 to $1860.00 an ounce range into next weeks FOMC meeting, the outcome of which, should be supportive of gold prices.

Jeffrey Halley Senior Market Analyst, Asia Pacific, OANDA

Melinda Earsdon Global Head of Public Relations, OANDA
The contents of this email are for general information purposes only and do not take into account your personal circumstances. This is not investment advice or an inducement to trade. The information shared is for illustrative purposes only and may not reflect current prices or offers from OANDA. Clients are solely responsible for determining whether trading or a particular transaction is suitable. We recommend you seek independent financial advice and ensure you fully understand the risks involved before trading. Leveraged trading is high risk and not suitable for all. Losses can exceed investments.
In accordance with the General Data Protection Regulations (GDPR) your email address is only being used by us to send you market commentary and your information will not be passed on unless I have your consent or am required to do so by law. If you don't want to receive these updates any more, either unsubscribe reply to this message stating so and your details will be removed. Alternatively, you can unsubscribe using the link below.
Opinions are the authors; not necessarily that of OANDA Global Corporation or any of its affiliates, subsidiaries, officers or directors.